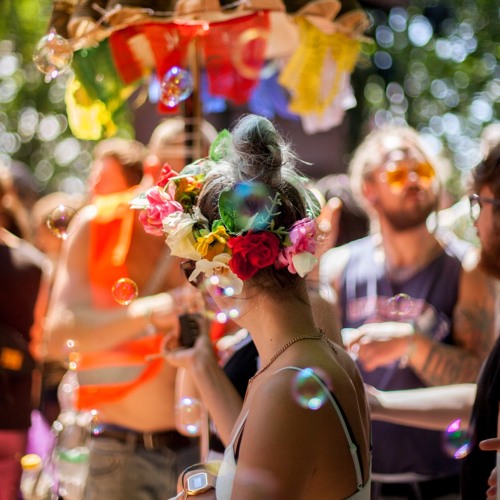 by Acid Pauli http://ift.tt/1EOVjkq Things that have to happen happen
Just returned back from Burning Man, where we happened to meet these two really nice fellas who turned out to be the fathers of this little cloud. Thanks guys!
Even if we only stayed a few days, Nico Stojan and me had an amazing time with all ups and downs and of course plenty of dust everywhere.
Being in Black Rock City was a perfect reset and somehow seems to become more and more of a new general birthday, meaning that after Burning Man you start into a new year.
This is exactly how I feel. One year has come to an end and a new one is taking over. Also it coincides with the end of the summer up here in the northern hemi.
Now I am very looking forward to go back to the studio and meditate with my machines and cables. I urgently need this time to become a bit more quiet, not yet hibernating, but still creative. This is the reason why there won't be many shows in the next months. But yet there are some more Acid Sundays to come and of course you always are invited to tune in, turn on and drop out, be it here or on mixcloud or simply on acid.
Now let's jump a little back to the beginning of this summer. After a Fusion pause last year it was about time to return and I have to say it was more than a pleasure to play at Seebühne that early Sunday morning, right after Be Svendsen's amazing set. For some moments even the sun joined for a little dance. And there were so many happy faces to see.
The last 20 minutes are a reminiscence to my set at Splore festival, New Zealand, earlier this year. I had brought some of my favorite Kiwi music, but ended up in a rush towards the end as they were cutting my set-time. I wanted to to this one more time, properly, without rush. Fusion was the perfect place and moment for it.
You probably might find some tracks that you already know from my others sets, but frankly, I think rather a bit of repetition than not sharing this one at all.
There is one track in particular that I have been playing over and over for the past nine months and I still can not get bored of it. It manifested the day Nana went on to her journey.
With all my heart, I believe that I was only channelling at the studio that day, because if it really was a track that I had made consciously I would surely have gotten bored after playing it that often 😉
A lot of people have been asking wether it will be released and when. I am happy to announce: Yes it will be released, almost soon. Even more happy that it will be released on one of my favorite labels, I never dared to ask.
But see, things that have to happen happen.
Thank you Capero (for the foto), thank you Scarlet (for the Mantra), thank you Nana, thank the Universe and thank you.
Acid Pauli